---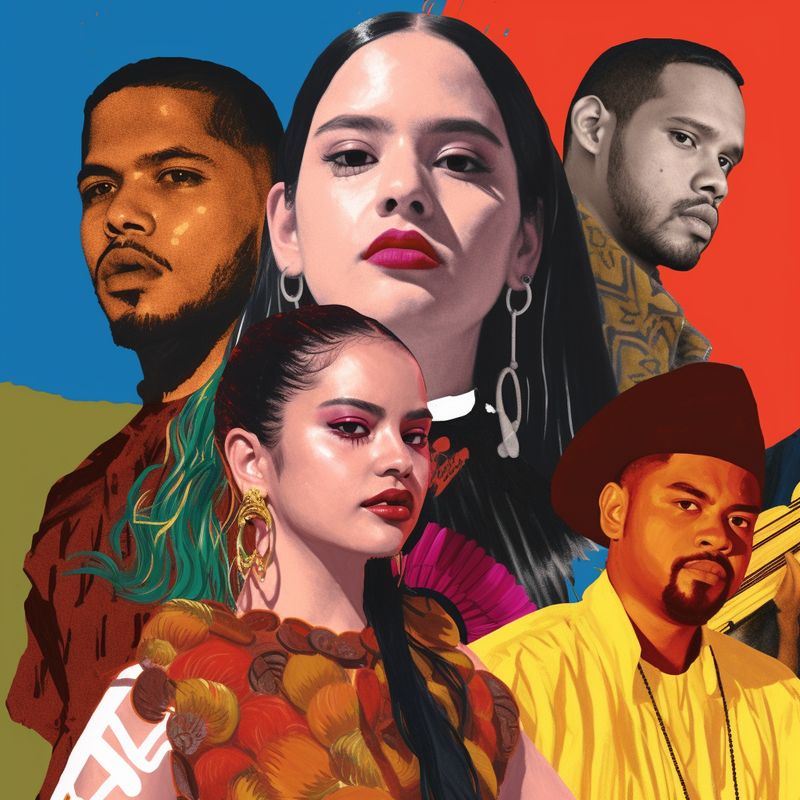 ---
Rosalía and Rauw Alejandro's Love Trilogy, and 8 More New Songs
The Spanish singer Rosalía and Puerto Rican rapper Rauw Alejandro teamed up to release a three-track collaborative project called "RR". The couple explores the theme of separation anxiety in the single, "Beso" ("Kiss"). The song features a brusque beat topped with quasi-Baroque keyboards and strings that serve as a genteel backdrop for Rosalía and Rauw Alejandro's high, small, and tremulous voices. The "Beso" video even hints at the possibility of an engagement, which has sent fans into a frenzy.
"Virgo" is an almost nine-minute-long track from the upcoming album "The Omnichord Real Book" by Meshell Ndegeocello. The song is filled with cosmic imagery, cross-rhythms, and multifarious vocals. Ndegeocello's synthesizer bass line leads the funky march as Brandee Younger's harp adds a layer of twinkling melodies, and the rhythm section sprints towards the end with double-time drumming.
Moor Mother tackles issues of disrespect towards Black achievements in "We Got the Jazz". The song features Navarro on trumpet, Neuringer on saxophone, and Kidd on vocals to create a rich, polytonal soundscape behind Moor Mother's vocals. The result is a slow, heaving bass line that embodies a burdened but determined spirit.
The British musician Amber Bain, known as The Japanese House, reflects on her past and present in the synth-pop track, "Boyhood". The song features a flickering beat with smooth sonic surfaces and effervescent electronic flourishes, and Bain's longing and achingly human vocals capture the struggles of her 20-something growing pains as she yearns for a stable, unchanging sense of self.